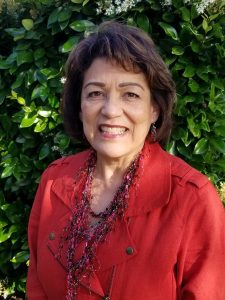 About Me and My Practice
I believe that people are created with incredible capacity and strive to learn, grow, and heal despite challenges and difficulties that come with life.
After 23 years of passionately serving children and families in the Child Welfare arena, my desire is to now work alongside children, teens, and families as they work through challenges in life. These challenges sometimes create barriers when coupled with special needs like ADHD, emotional problems, grief/loss, and various types of trauma, many times as the result of abuse, neglect, and/or abandonment. I also believe that the parents that are loving and caring for their child/teen with special needs benefit from information, resources, and support as they do their best to support their child/teen to learn, heal, and grow to their greatest potential.
Sometimes early life situations and/or trauma events can continue to impact life as an adult, and I welcome working with individual adults with these life challenges and transitions.
I welcome your phone call so we can talk about how I can be helpful to you and how we can work together to achieve your goals. My contact information is provided below.
Specialty Areas
Child and Teen Issues
Parent Support
Adult life issues and transitions
Grief and Loss (Bereavement)
Trauma
EMDR trained (Eye Movement Desensitization and Reprocessing)
Anxiety
Stress Management
Adoption and Guardianship Issues (Pre and Post)
Availability
Fridays 10:00 a.m.-8:00 p.m.
Fees and Insurance
My fee is $130.00 for a 55 minute session
I accept Out of Network PPO Insurance Plans only. I charge my regular rate of $130.00 at the time of the session and will provide you, upon request, a Superbill to turn in to your insurance for reimbursement to be paid directly to you.
I accept Victims of Crime insurance through the California Victims of Crime Board (CalVCB)
Education and Specialty Training
Bachelor of Arts in Psychology, June 1981
Master of Social Work, May 1994
Licensed Clinical Social Worker, LCSW83216 in June 2018
EMDR Trained in June 2019
16 years of experience with the continuum of Adoption and Guardianship issues including pre and post-permanency and with the associated Adoption Assistance and KinGAP funding sources.
Contact Me
By Phone: (916) 685-5258 ext. 25
By E-mail: SuzanneKieszLCSW@gmail.com
Location:
Creekside Counseling Associates
South Office at 8861 Williamson Drive, Suite 40
Elk Grove, CA 95624