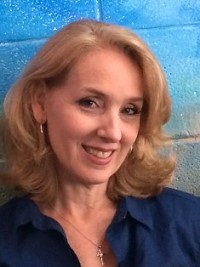 About Me and My Practice
Hello, thank you for considering me to be your therapist.  My philosophy regarding therapy is "living well is the best therapy". Through life's journey we all experience hard times when we need help to get back on track. Often times we have adopted coping skills that are no longer effective with helping us through our current difficulties.  These ineffective coping styles may present as being overly aggressive and angry, overly passive or submissive, becoming isolated by withdrawing from others or by distracting ourselves by staying "too busy".  These behaviors often lead to anxiety and/or depression and leave us feeling overwhelmed and hopeless.  In addition, many of us spend much of our mental and emotional energy replaying the hurts of yesterday or caught up in the worries of tomorrow which can rob us of the "joy of today".   My goal as your therapist is to provide support while you develop the skills and insights you need to discover or rediscover your best and most authentic self and start enjoying a purpose filled life.
In addition to working with adults, I also have a passion for working with children and teens. I believe that children are naturally very resilient and with guidance can learn effective coping skills and discover their best selves. My approach with children is fun, creative and interactive. I utilize age appropriate play therapy, games, books, music and activities that most children find enjoyable. I often will invite the parent to join in therapy to strengthen the child parent bond and help the parent learn how to support their child's emotional growth. Separate parent consultation is typically a part of each session.
When working with teens I try to respect their emerging independence and individuality. Today's society is moving fast and technology has created a world where teens are exposed to messages which may be confusing and contradictory to the values they were raised with. Some teens may be reluctant to participate in therapy so it is necessary for me to work closely with them to help them discover how therapy may be meaningful to them. Parent involvement in the therapy session is determined on a case by case basis, however, separate parent consultation is typically a part of each session.
Availability
Insurance and Fees
MHN EAP
Health Net
APS/UFCW
Sutter EAP
Aetna
Mutual of Omaha
Victims of Crime
Private pay $120 per 50 minutes session.  Sliding scale may be available determined by financial need.
Education, Experience and Training
I am a graduate of Sacramento State University  and earned a Masters degree in Social Work in 2002.  In addition, I also earned a PPS credential in school social work and school counseling. I have been a licensed LCSW therapist since 2009 but began working as an intern with Creekside Counseling in 2005. Prior to going into private practice, I worked in school settings as a school counselor and school social worker for 10 years.  In addition to my work in schools, I was  previously employed with Sacramento County CPS, Sierra Adoption Services and Stanford Home for Children. Much of my training has been focused in Cognitive Behavioral Therapy.  I have also been trained in Mindfulness techniques and theory. I have completed training in EMDR (Eye Movement Desensitization and Reprocessing), for healing trauma and correcting negative, self-defeating beliefs and behaviors.  Lastly, I am a Christian and believe in the healing power of faith and prayer and integrate this faith into therapy as appropriate and as requested by the client.
Contact Me
By Phone:     (916) 685-5258 ext. 21
By Email:       sarahvanburen@CreeksideTherapists.com
My Location:
South Office, Creekside Counseling Associates
8861 Williamson Drive, Suite 40
Elk Grove, CA 95624