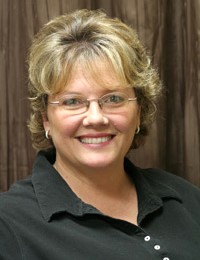 About Me and My Practice
I specialize in working with families that have been affected by divorce. I love to help new families learn how to live together more peacefully after their transition into a Step-Family. I feel that by helping the parents and children understand the myriad of emotions they are experiencing and helping them to express them in healthy ways allows the family to accept each other more easily.  I hope to also provide support to both the biological parent and step-parent during this emotional time in their family.
When the divorce process is a battlefield, I specialize in helping the families navigate the high conflict and move to a place of acceptance more quickly.  I provide Mediation services as well as Co-Parenting Counseling to help minimize the negative effects of divorce on families.
I also specialize in working with first responders and their families.  I have been married to a retired Sheriff's Sergeant for 20 years and have experienced all that comes with it, from shift work and parenting on opposite schedules to getting the call that he was injured and rushing to the hospital.  I have extensive training in trauma and Critical Incident Stress Management as well as EMDR (Eye Movement Desensitization and Reprocessing) all of which help me understand the impact the job has on the first responder as well as the family and the tools that will help reduce the effects for both.
Availability
I am available Monday through Thursday 9:00 a.m. to 6:00 p.m.
Insurance and Fees
My fee for a 45 minute session is $110.00.  When seeing couples I utilize Emotionally Focused Therapy for Couples (EFT) which requires 60-75 minute sessions.  In addition, when I utilize EMDR (Eye Movement Desensitization and Reprocessing) the session is 60-75 minutes.  The fee for these sessions is $160.00.
HealthNet and MHN  in network provider
Victims of Crime/Victim's Compensation Fund
Any PPO insurance plan, provided you have confirmed your plan covers Out of Network Mental Health Benefits.
Forms:
Once we have an appointment scheduled, please download and complete the applicable forms below.  If you bring them to our first appointment completed, it will allow us to spend more of the session getting started on why you are seeking treatment.  If you are unable to print the forms, please let me know and arrive 15 minutes before your appointment time and I will leave them on a clipboard in the lobby.
Intake Form
Policies & Fees
Policies & Fees with Retainer
Consent to Treat Minor
Notice of Privacy Practices
Acknowledgement of Notice of Privacy Practices
Child and Adolescent Data Form
Release Authorization
Education and License 
Licensed Marriage & Family Therapist
Master's Degree, Counseling Psychology, National University
Bachelor's of Arts, Psychology, CSU Sacramento
Training and Certifications
EMDR  Trained
Additional Training in Emotionally Focused Therapy for Couples (EFT)
Certified in Anger Management
Critical Incident Stress Management
Theraplay (Attachment-Based Play)
Professional Affiliations
AFCC (Association of Family and Conciliation Courts)
CAMFT (California Association of Marriage & Family Therapists)
ICEEFT (International Center for Excellence in Emotionally Focused Therapy)
SacdEFT (Sacramento/Davis EFT Community)
Creekside Counseling Associates
Contact Me:
By Phone:      (916) 685-5258 ext. 22
By Email:       sabrenaswain@CreeksideTherapists.com
My Location: 
South Office, Creekside Counseling Associates
8861 Williamson Drive, Suite 40
Elk Grove, CA 95624