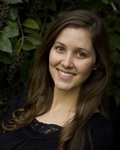 About Me and My Practice
Feeling like 50 minutes is not enough time for healing the wounds in your marriage? Needing a marriage tune-up, but finding that you and your spouse cannot get off work to come to a counseling session every week? Let's ditch the traditional therapy model and get a customized project just for YOUR marriage. My husband and I are a therapist-coach team, helping young married couples with Christian values — our mission is to help you become intimately connected, get adventurous, and find purpose.
Some of our options include "deep dives" (online or in person), VIP all-day intensives, Prepare-Enrich assessment, customized relationship roadmap, monthly date boxes, e-courses, 1:1 coaching for individual "stuff", backpacking retreats for young married couples, and personal weekly feedback via online journaling.
Other than God, each other, and our daughter, nothing lights us up more than seeing married lovers heal, grow, and take their marriage to the next level. We would like to get to know you and your team. Here's more about ours: Adam and Karissa King
Speciality Areas
• Couples Counseling (Certified by Prepare-Enrich)
• Premarital and Marital Therapy
• Sexual and Emotional Intimacy
• Food and Body Image Issues
• Work and Career Stress
• Trauma
• Depression and Anxiety
Contact Me:
By Phone: (916) 678-1797
By Email:  karissajking@gmail.com
My Location:
Main Office, Creekside Counseling Associates
8841 Williamson Drive, Suite 40
Elk Grove, CA 95624